For details and prices, please contact This email address is being protected from spambots. You need JavaScript enabled to view it. or go to the shop

Click on the images below the categorys for all the pictures of that category.
Optical Illusionism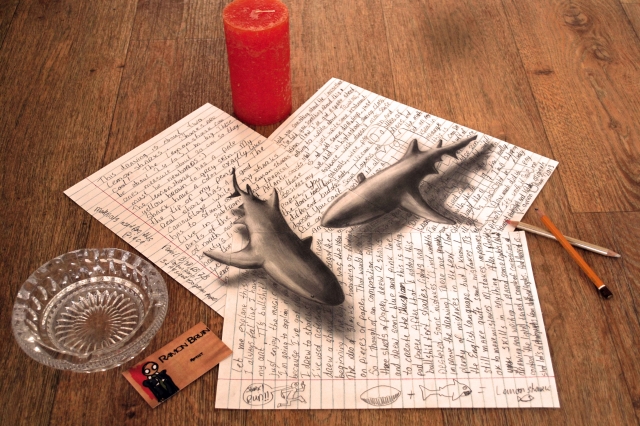 Optical Illusionism is a combination of drawing and photography. The end result is a photograph of a drawing. The photograph is always taken from a certain angle, which makes the drawing come to life. The original drawing is always added inside the frame.
Paintings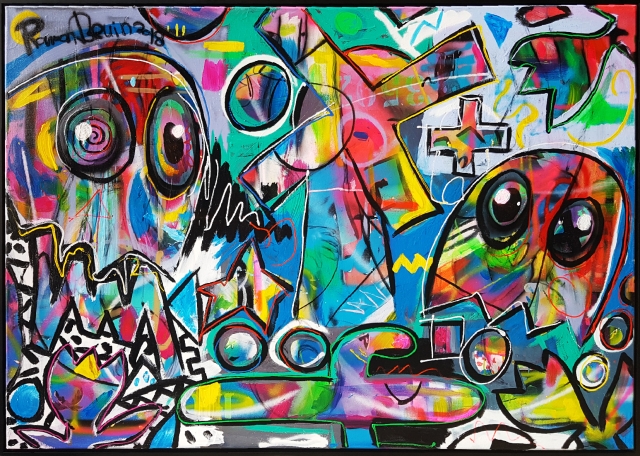 Ramon Bruin's paintings are informed by his everyday experiences and observations. They are autobiographical; sometimes confessional and frequently handled with a humorous sense of humour. Dramatical scenes are painted with a smile and a different angle of view. Ramon captures situations that either involved him, or others that he has witnessed, in public and private moments that passed by as unremarkable, at a glance
Doodle Paintings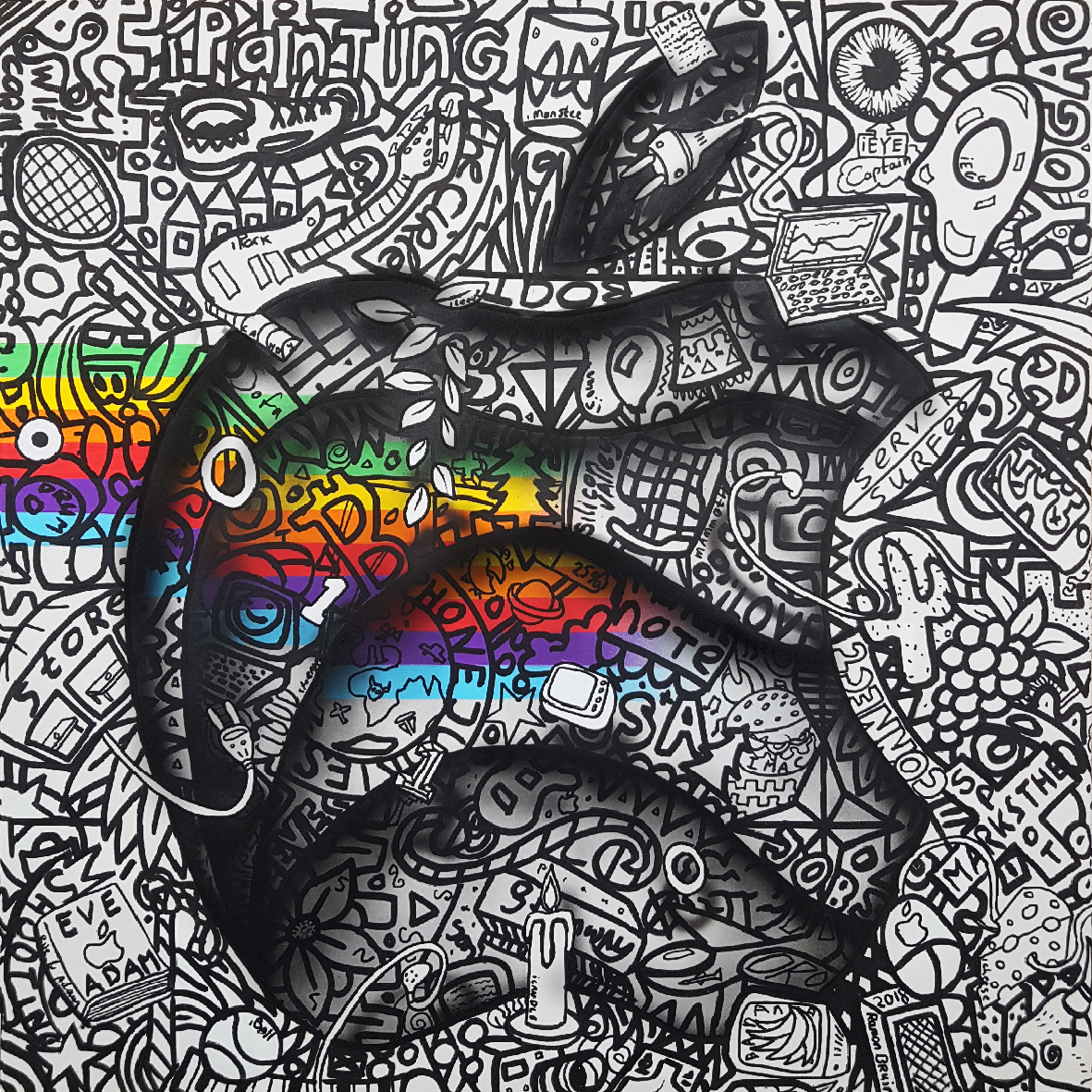 Filling the gab between drawing in 3d and painting on canvas Ramon also doodles on canvas. He selects a recognizable shape like a gun, a heart or a bottle and doodles around it. The doodles are inspired by random thoughts of the moment. By cleverly adding shadows on certain spots the illusion appears if multiple layers. This style of paintings is actually drawing with paint on canvas and creating the illusion of depth.
Multi Layered / Commision Art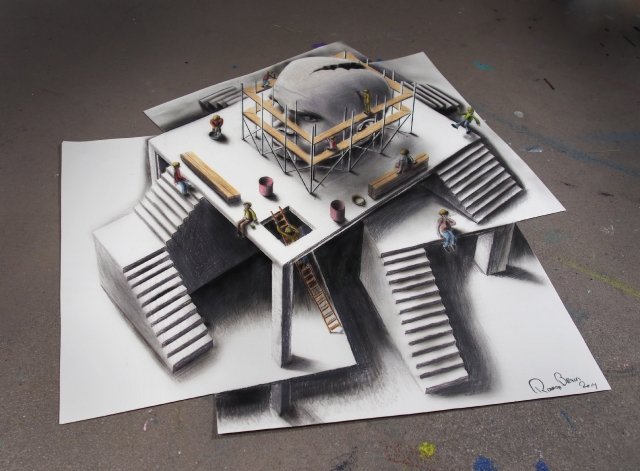 The multi layered Illusions are drawn on paper or multiple sheets of paper. The different sheets of paper are interactive with each other and photographed from an angle the illusion appears they are stacked on top of each other. By exploring this style Ramon creates a lot of commision art for companies.
Framed Realism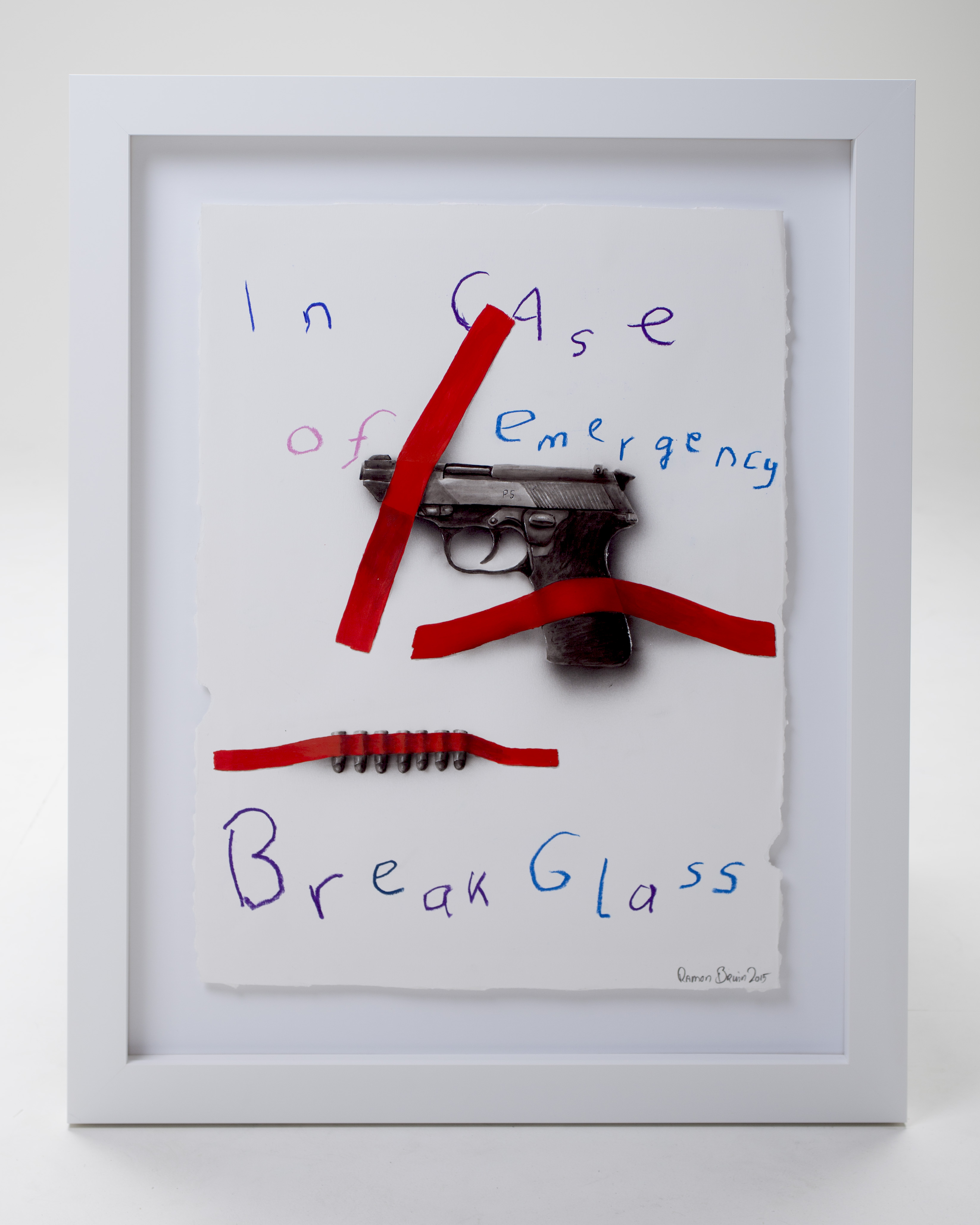 Framed Realism is a series of small object paintings on torn 300 gsm paper. The torn paper has a sharp contrast with the thick white frame. The painted objects would actually fit inside the frame if they were real. Frame size is 72,4 x 54 x 3,6 cm with museum glass.
Objects & Custom Art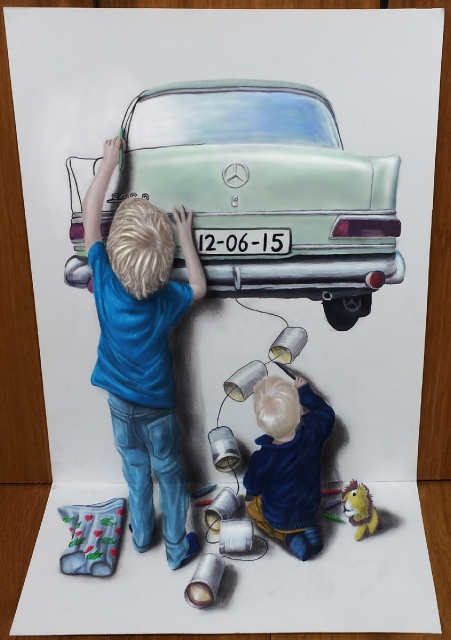 You guessed it! A selection of painted objects and commision art like book covers, album covers, shoe boxes, umbrellas and many more
Portrait Square Series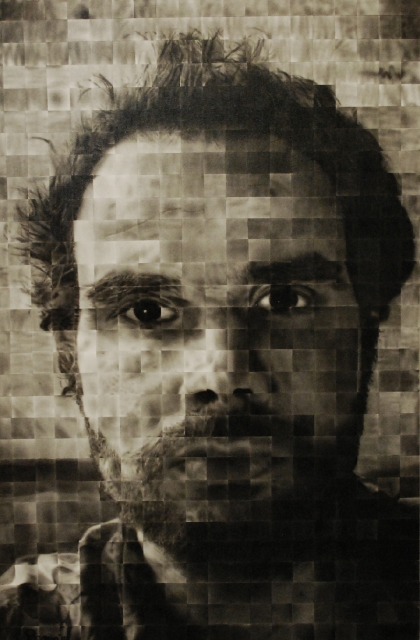 A series of black and white portrait paintings, all 120 x 80 cm on canvas. Made with spray paint (and a lot of sticky tape)