– Baku Cellar 164 Sloane Street London (solo)
– Radio SublimeFM Utrecht (solo)
– Art CPH Copenhagen (groupshow)
– Kunsttiendaagse Bergen (art festival Holland)
– Store for Brands Kalverstraat Amsterdam (groupshow
– Store for Brands Schiphol (solo)
– Big Apple Gallery New York (solo)
– Kunsthaus Beim Engel Luxemburg (groupshow)
– ZAPP television (live television) (solo) 
– KBS (documentary South Korean television)
– Streetartfestival Wilhelmshaven Duitsland
– Street Art Festival Almere (solo)
– Live painting during the launch of the Black Pyramid clothing line of American artist Chris Brown
– Painting a complete livingroom for Ikea Belgium in Brussel Art Truc Troc Belgium
Parallex Art Fair London (group show)
Annual Dutch Art Fair, World Fashion Centre Amsterdam (group show)
Ramon Bruin is my name and I am born in 1981 in Alkmaar, the Netherlands. I am mainly known for my 3d drawings. In 2012 I gained worldwide recognition for my own unique style called 'Optical Illusionism'. Since then my artwork has been shown in over 70 countries. Up here there is a small selection of the stuff I've done. Besides the optical illusions, I masters a massive palette of contemporary art styles. And the best thing is: I keep searching, discovering and having loads of fun.
3D Drawings
Optical Illusionism is a combination of drawing and photography. The end result is a photograph of a drawing. The photograph is always taken from a certain angle, which makes the drawing come to life.  Now doesn't this sounds unusual? Picture this: You are looking at a photograph of a drawing. All drawings viewed online are photographed, only Ramon uses it to his own artistic advantage.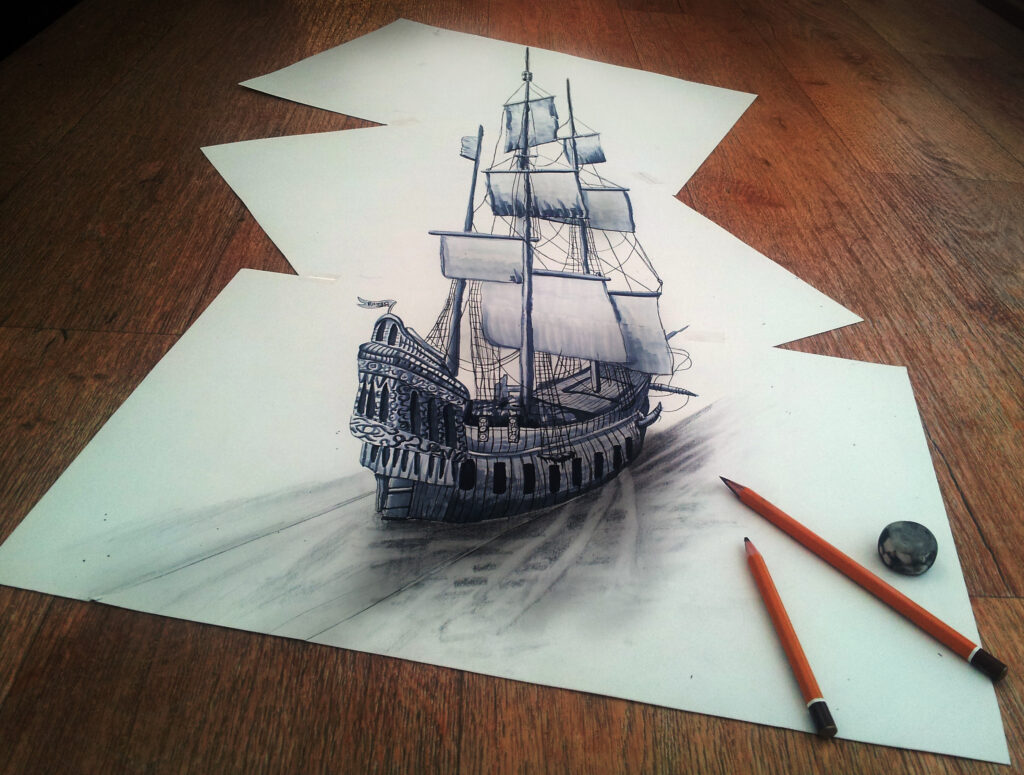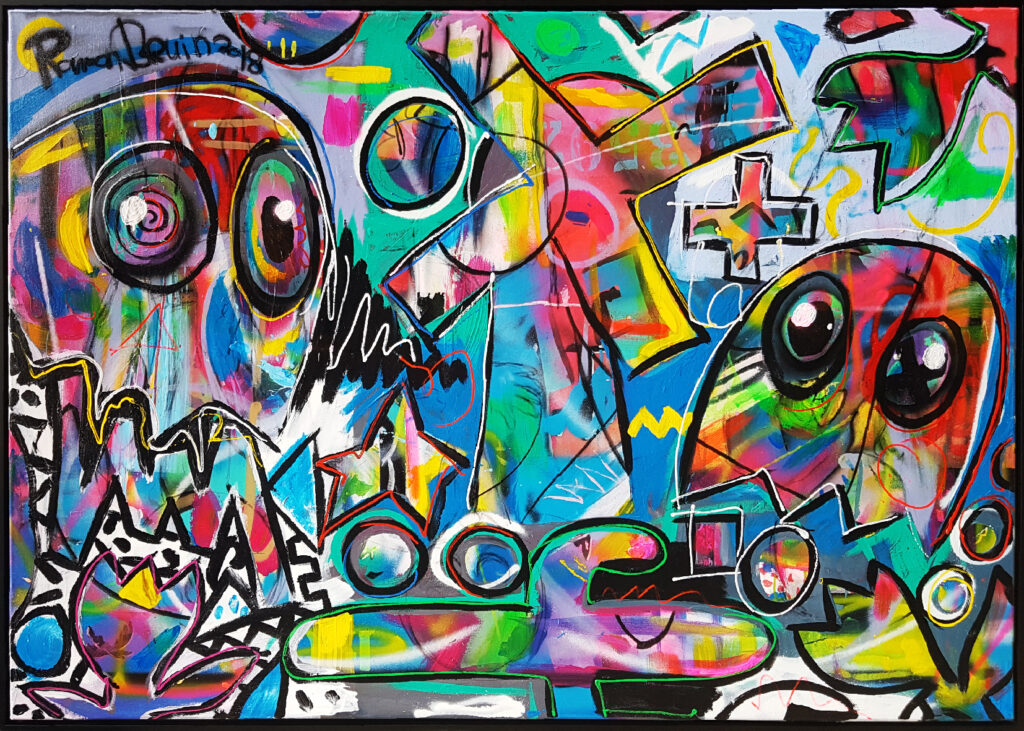 Paintings
My paintings are informed by his everyday experiences and observations. They are autobiographical; sometimes confessional and frequently handled with a sense of humor. Dramatic scenes are painted with a smile and a different and sometimes sarcastic angle of view. I captures situations that either involved him, or others that he has witnessed, in public and private moments that passed by as unremarkable, at a glance.
I captures these memories in a fast, neo-expressionistic style, combined with a dash of semi-realism. It is the combination of both styles which provides an amazing contrast. The search for contrast goes further in the shaped and colors. Where there is a square, I add a circle and where there is black, he also adds white. Colors are blended heavily and merges into each other so there is a feel of abstract too. The style can be best described as a mix of neo-expressionism and pop art
Doodle Paintings
Filling the gab between drawing in 3d and painting on canvas I also doodles on canvas. I selects a recognizable shape like a gun, a heart or a clover and doodles around it. The doodles are inspired by random thoughts of the moment. By cleverly adding shadows on certain spots the illusion appears if multiple layers. This style of paintings is actually drawing with paint on canvas and creating the illusion of depth.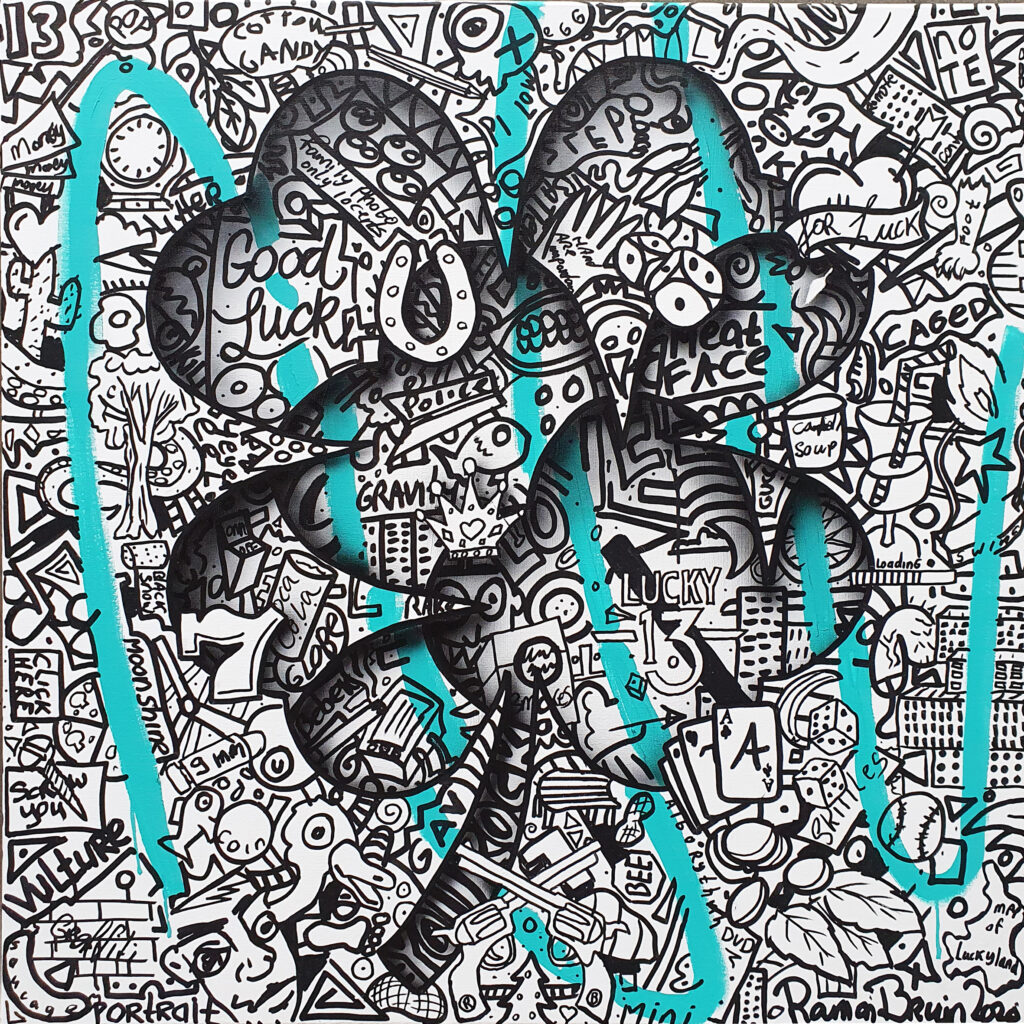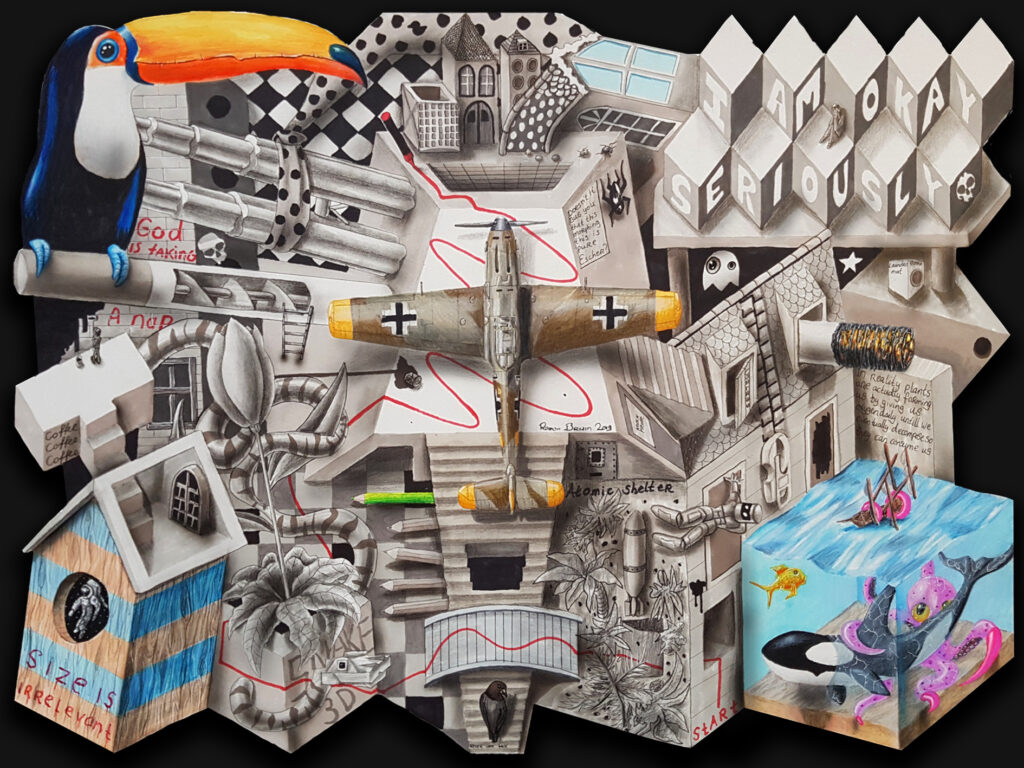 Next Level Drawings
The two reasons it is named like this is because it is really a step further then the 'regular' 3d drawings. This stuff is so complex, it is next level. And I like to create the illusion these drawings are made out of different levels. It feels like there is a depth within each compartment.
It is playing with light, shadows and shapes to create the illusion of depth and 3d.
These drawings are really complex and so detailed on many levels, it actually gives me an headache when finished.
Multi Layered Illusion and Commission Art
The multi layered Illusions are drawn on cardboard or multiple sheets of paper. The different sheets of paper are interactive with each other and photographed from an angle the illusion appears they are stacked on top of each other. This style is wildly popular as commission art for companies. The reason is because I am able to really capture the soul of the company in a 3d painting and the photo of the artwork is usable for prints, relation, business gifts, book covers and kinds of cool promotional stuff.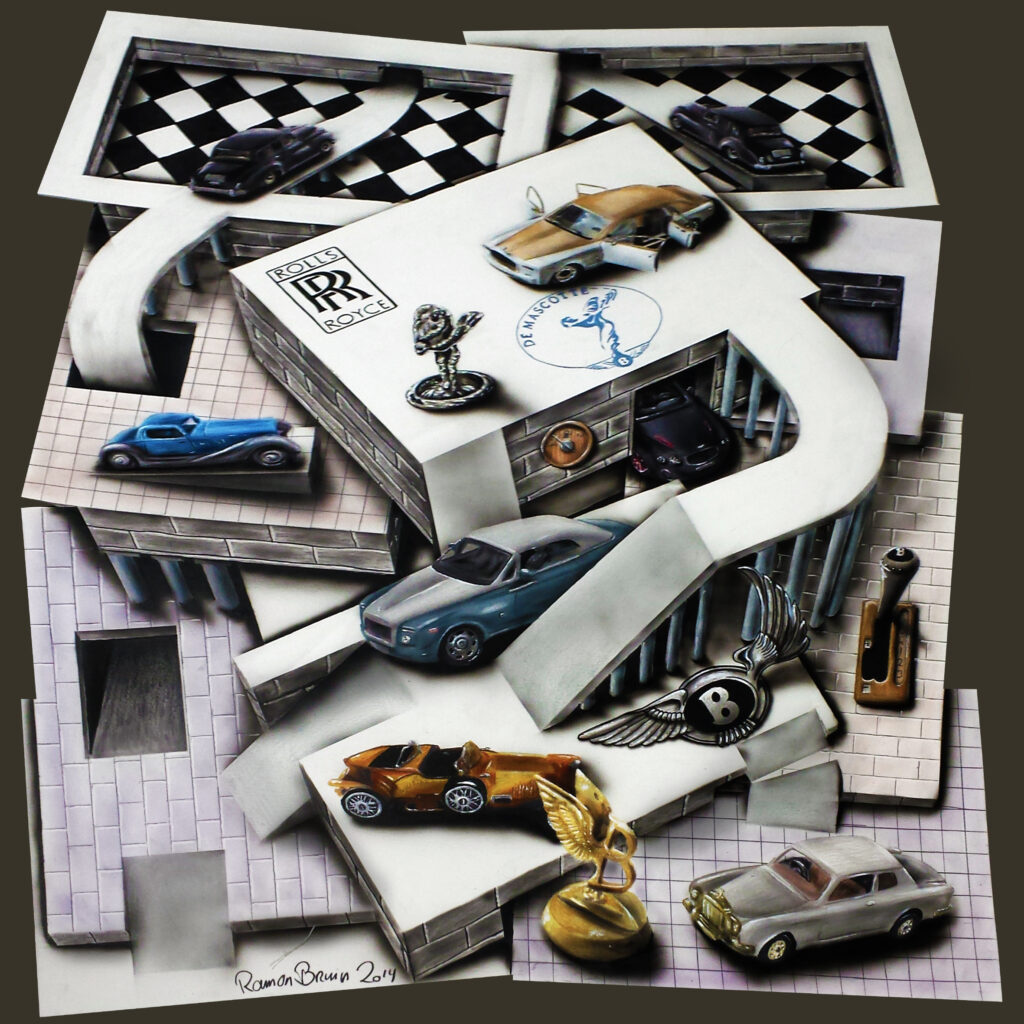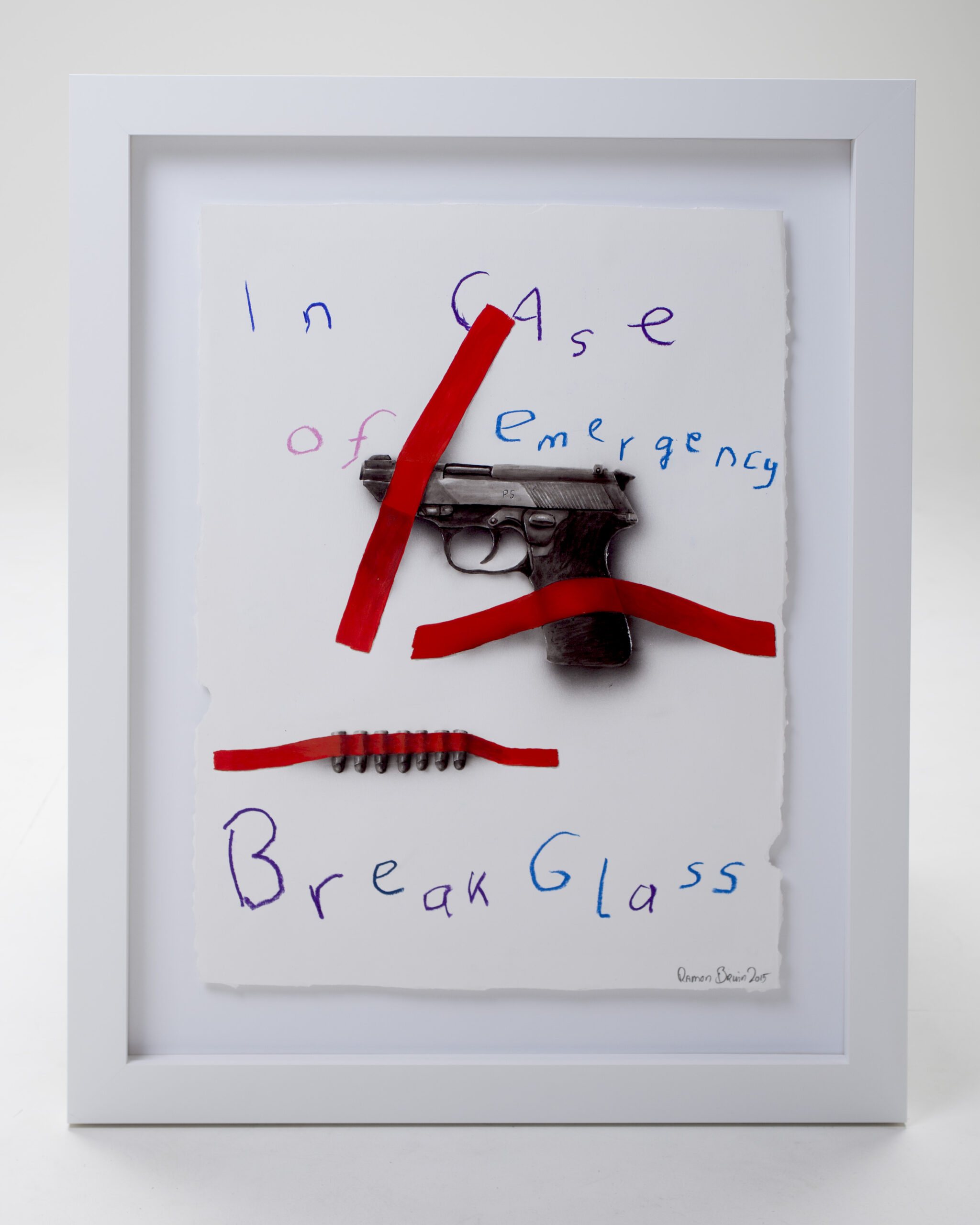 Framed Realism
A really cool and funny series of small object paintings on torn 300 gsm paper. The torn paper has a sharp contrast with the thick white neat frame. The idea is the painted objects, like guns, fish, fruit or whatever, would actually fit inside the frame if they were real. And if they wouldn't fit, I crush it (like the toy car) Get it? 
Frame size is 72,4 x 54 x 3,6 cm with museum glass.
One-Liner Series
The idea of this series arose out of a sarcastic view on art. I just can't help myself! These are small typographic paintings on canvas board. The lines are sarcastic, rude, honest, funny, different than others and work unusually well on cards.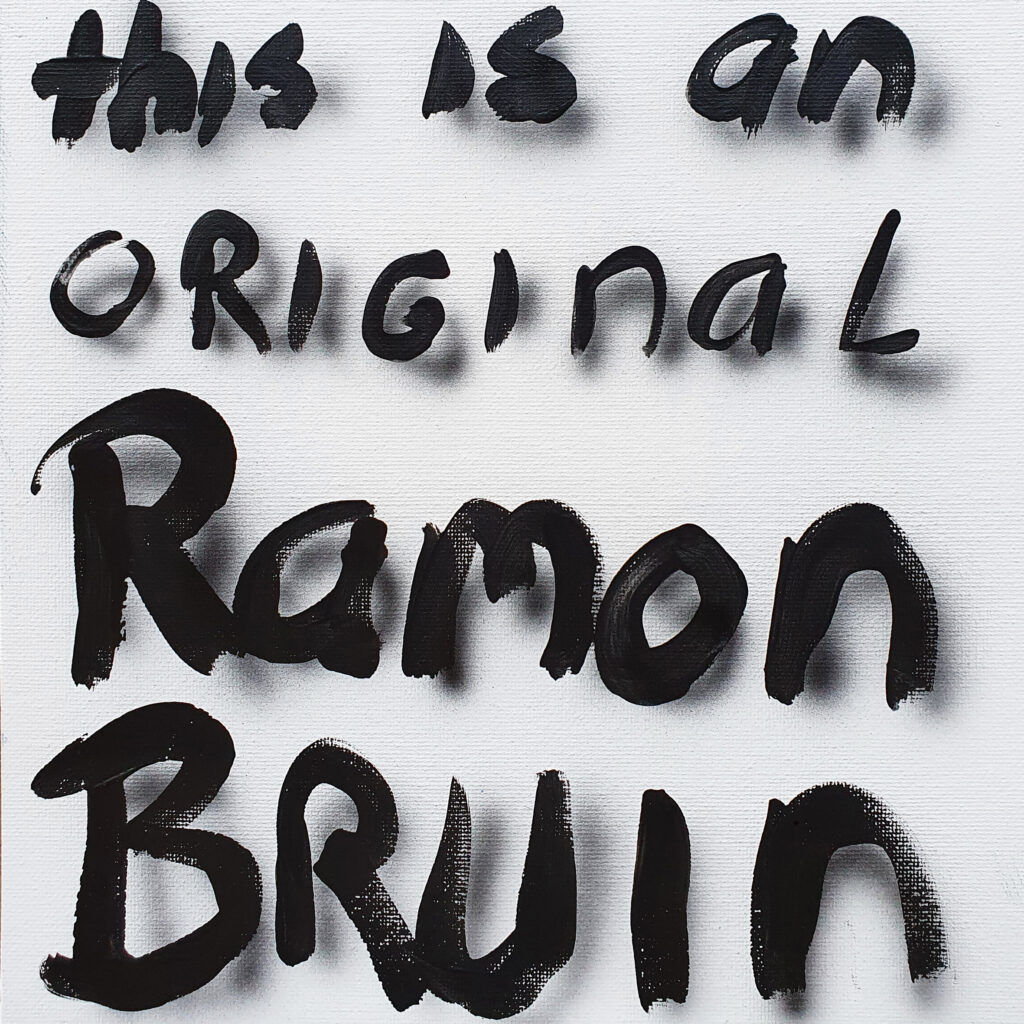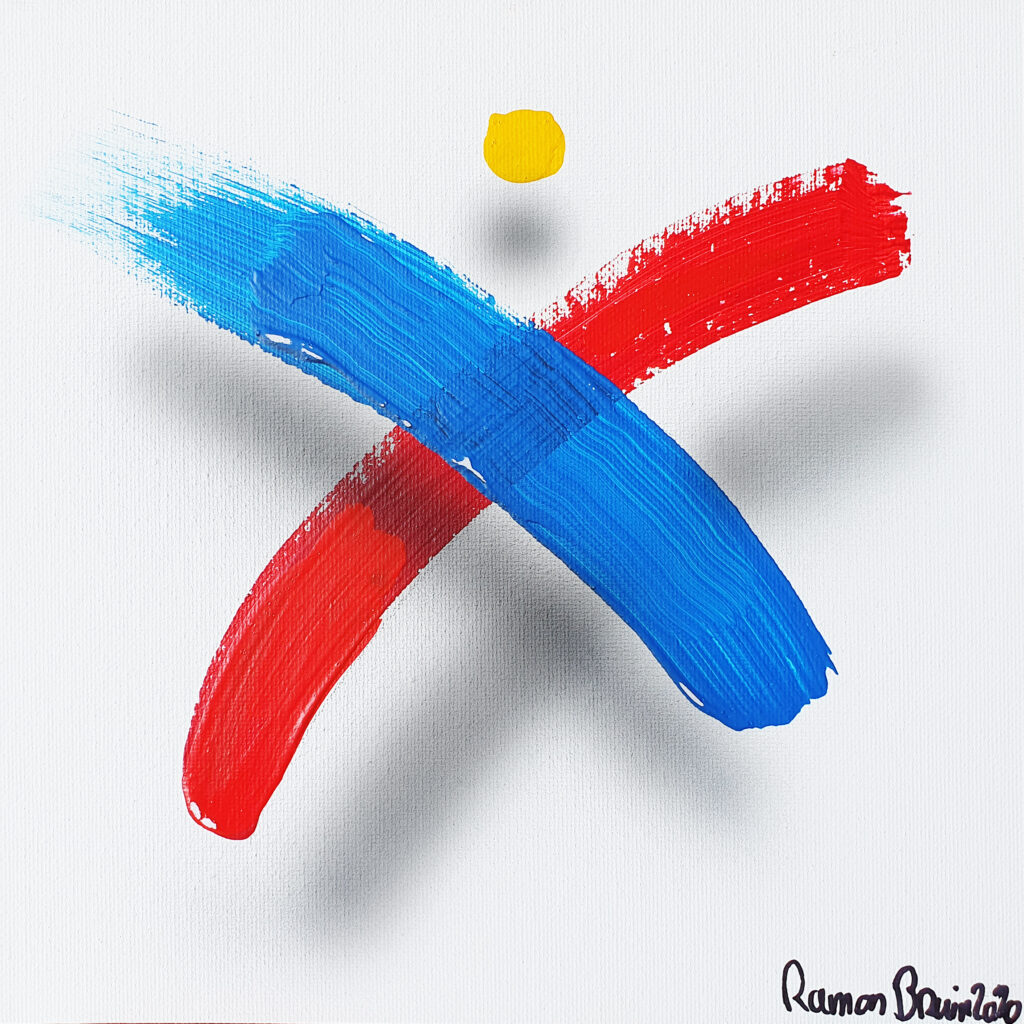 Floating Abstracts
Yet another cool series of small paintings. I love working with shadows, so there for I came up with this series of abstract painting which all have the illusion of floating by cleverly adding shadows on the right spot. These are all created on small canvas boards and really is just a fun series of affordable originals.
Modern Still Lives 
I was never a huge fan of Still Life paintings, so the idea was to make them more contemporary and interesting. A bit more crazy, colorful and fun!
By trying out different compositions, painting wild with many layers and using lot's of paint really interesting still life paintings arise. I like adding object and humor which you normally don't see in still life painting. Bright, vibrant and most of all: fun!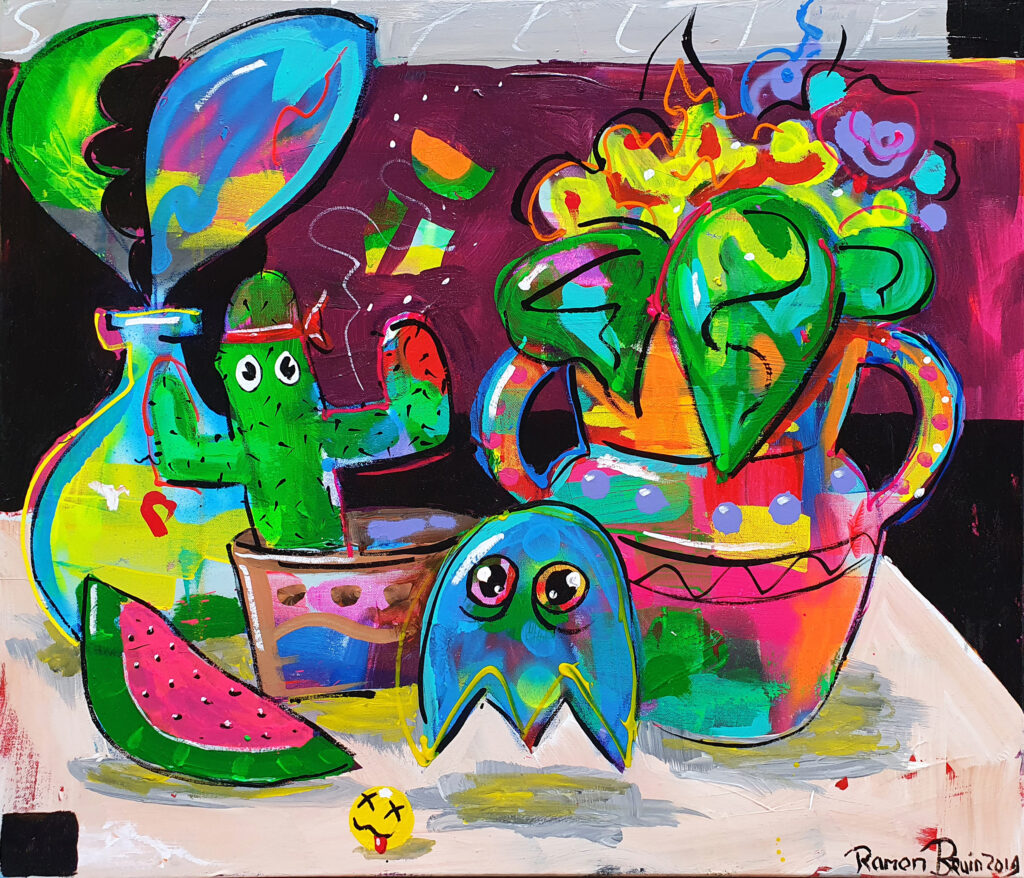 Had enough yet? 
I bet you do, so I just keep it at this for now. I have done LOADS more. From custom painted motorcycles to 150 meter ground paintings and from custom designed wedding invitations to restaurant murals. Feel free to have a look at the gallery. Most of my artwork can be viewed there. There is also a blog in which I try to show and tell you as much as possible about all the stuff I did and am doing. And if you are really feeling crazy there is also a shop in which you can purchase original artworks.